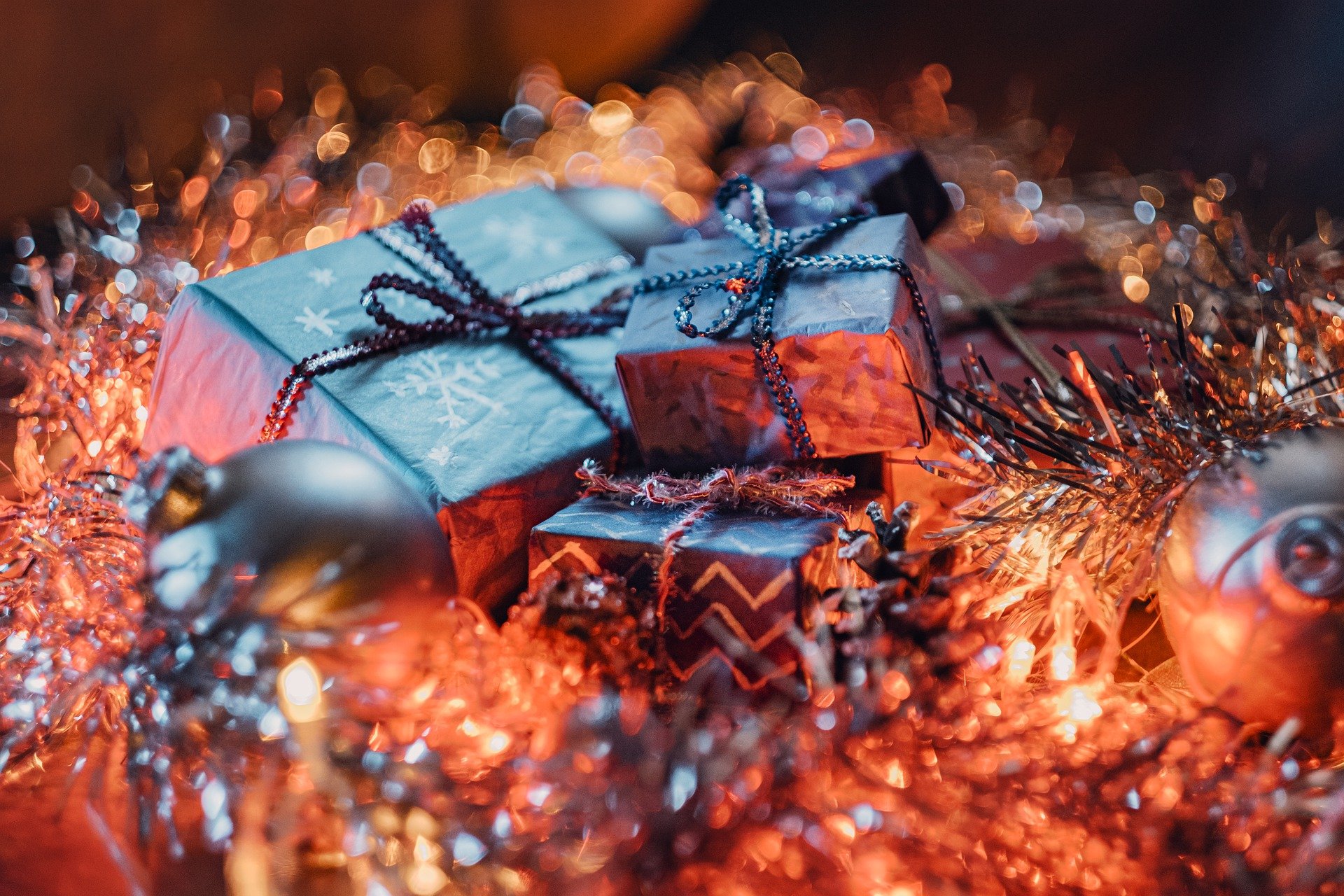 What do you get for the person who has everything? What stocking stuffer do you get for your partner? What can you think of for your nephew or your best friend's new boyfriend or the guy you picked for Secret Santa at work?  
If you are looking for a gift that will be a big hit with all sorts of people and won't break the bank, consider giving the gift of socks this holiday season. Socks are a fantastic Christmas gift for many reasons.
While they may not be the first gift that comes to mind, they actually make a wonderful gift for pretty much everyone on your list. Don't believe us? Here are just a handful of the reasons why socks are an underrated Christmas gift.
Everyone needs socks 
Unless you have Jimmy Buffett on your Christmas list this year, it is fairly safe to assume that basically everyone else on your list needs socks. Socks are something that we all wear almost all the time. They are a necessity to leave the house most of the year. There are very few Christmas gifts that are as universal as socks.
Whether the person has a drawer full of holey or boring black and white socks or their sock drawer looks like a perfect Marie Kondo rainbow, everyone can use more fresh pairs of great socks. It is a truth that simply cannot be denied.
Socks won't break the bank
Even the best socks won't cost you an arm and a leg. You can get a great pair (or several pairs) of socks for a reasonable price which is important for their value as a Christmas gift. Some people on our list you may not want to spend a lot on, but you still want to get them something nice and thoughtful.
There are others on your list whom you have already spent a lot on but need one more thing to act as a stocking stuffer. In these scenarios, socks are the perfect gift. You can get a style that the person will enjoy, that fits them, and that is budget-friendly for you. It's a classic holiday win-win.
Socks are warm and cuddly
The Christmas season is cold (in many places). Socks are very warm (in most cases). These two facts make socks an ideal way to warm up someone's holiday season. Giving the gift of warm and toasty feet will certainly be appreciated and make for a gift that the person actually uses, which is always nice.
Because cushy and comfy, thick socks can be warm and cuddly, socks are a surprisingly intimate and loving gift as well. A nice pair of warm socks, given from the right person to the right person, show how much you care and you want that person to be warm and comforted–as well as comfortably–all over, not just on their feet. When you are playing footsie by the fire on Christmas night, you will see how sweet a gift socks can be.
Socks are a memorable gift
Most "stuff" we give as Christmas gifts is often fleeting and unmemorable. Maybe the receiver uses it for a while but then it breaks or gets left at work or a friend's house or maybe vanishes into the abyss of a dreaded junk drawer. Chances are the person who got it this Christmas, won't be using it by next Christmas.
Socks are different. They are the gift that keeps on giving. A quality pair of socks should last for Christmases to come. They can be worn hundreds of times by the receiver before they have to be retired. And every time that person sits down to slip on their socks that were a Christmas gift from you, they will surely think back to that moment and smile.
One size fits most 
Giving wearable gifts at Christmas time can be a dicey proposition. Unless you know the person's sizes incredibly well, there is a good chance you may give them an ill-fitting gift. This can be embarrassing for both you and for them. This is why many people, unfortunately, stay away from the gift of fashion for people on their list during the holiday season.
If you want to share your fashion sense (or upgrade theirs) with a gift this year, make it a pair of socks! Socks are generally either one size fits all or come in broad size ranges that are easy to decipher. This makes socks a wonderful way to be a fashion-forward gift giver without worrying about offending the recipient.
Christmas socks are the gift of holiday spirit 
What's better than getting Christmas socks FOR Christmas? Not much. The whole holiday season is such a festive time and, for anyone who loves Christmas, there is not much better than wearing a festive outfit. Christmas socks are the perfect festive touch to any outfit.
According to No Cold Feet, there are a variety of ways to incorporate socks into your holiday outfit. You can wear it with an ugly Christmas sweater and a pair of reindeer antlers and be the most festive person in any room. You can also wear them to work with a suit to have a secret bit of holiday cheer while you sit through a tedious end-of-year meeting. You can even have your socks match your mask. Either way, the gift of the Christmas spirit cannot be underrated. 
Conclusion
Don't waste time pondering a universal gift for people on your list or spend a lot of money on something that will get lost or tucked away by Valentine's Day. Give the gift that is useful, affordable, warm, memorable, correctly sized, and perfectly reflects the festiveness of the holiday season. 
It is a gift that many people don't think about but most recipients will enjoy and not soon forget. One last tip about buying socks as a gift: If you want to make it extra-special, you can find sock companies that offer special, holiday-themed packs and gift boxes to take your gift to that next level.