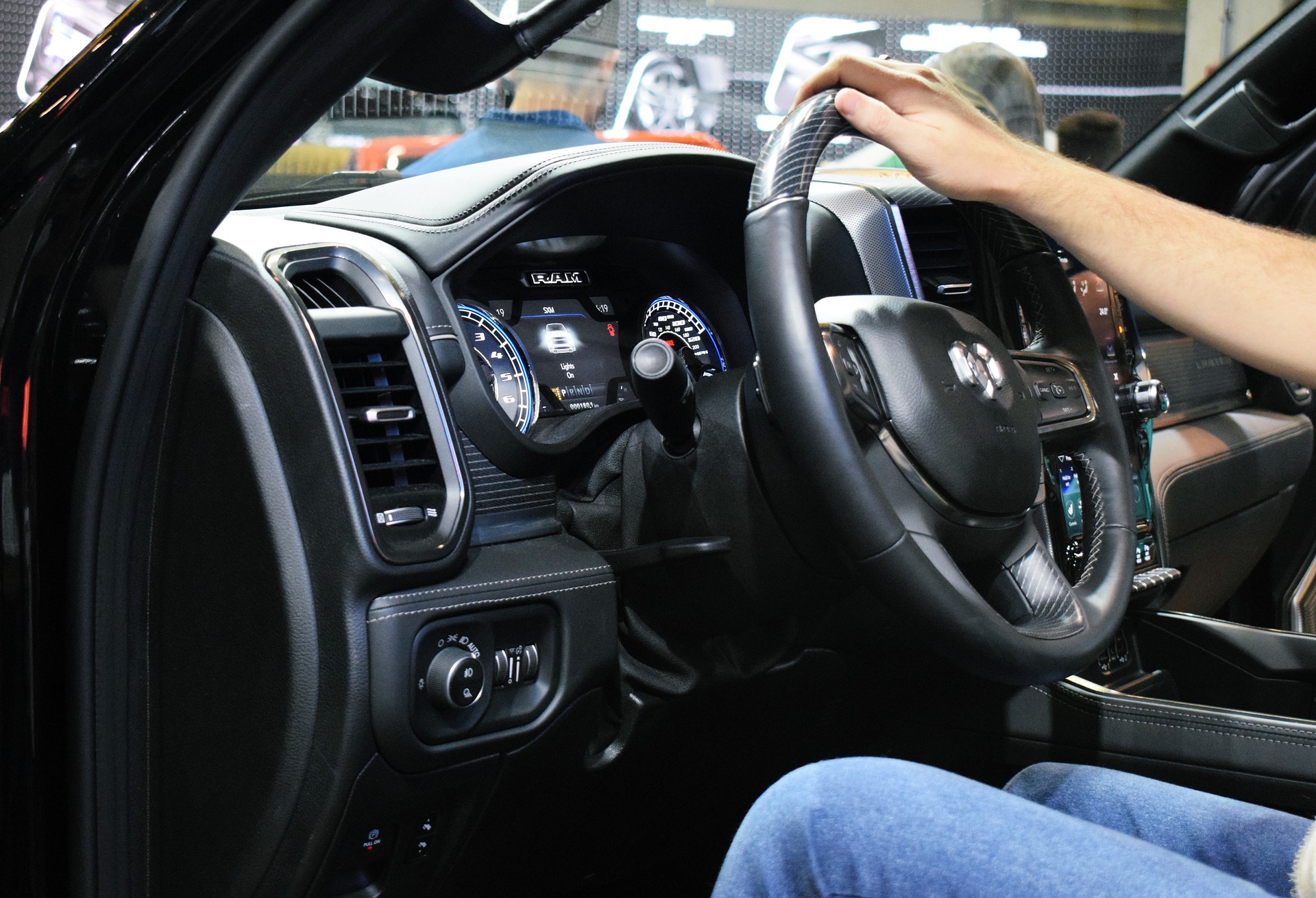 Give your Dodge Ram 1500 the ultimate power and performance upgrade today. Take charge of the road and haul your cargo confidently. Whether you're hauling a fully loaded trailer across the country or hauling your precious cargo to school and back, upgrade your performance with these Ram 1500 performance exhaust systems. Find affordable alternatives that keep your truck moving forward and give you the efficiency, sound and power you need.
Improved Efficiency
For many proud truck owners, a factory exhaust just isn't enough. If your OEM exhaust system doesn't offer you the fuel economy you need, it's time to upgrade to a new system. An aftermarket muffler, high flow catalytic converter or entire replacement exhaust system can fine-tune your Ram 1500 to provide you with better fuel economy. Whether you're commuting around town or hitting the open highway, you deserve a fuel economy that fits your budget and helps you avoid those gas station pit stops.
Efficiency depends on the size, shape and materials used for parts throughout your exhaust system. Don't let a single piece drain your truck's fuel economy. From a durable catalytic converter to a high-performance muffler, upgrade your entire exhaust system for maximum efficiency.
Loudest Exhaust
Another popular reason to upgrade your exhaust is to improve the sound. While a loud exhaust may be more of a style feature than performance, thankfully you don't have to choose between the two. Some of the loudest exhaust options are also cost-effective and help you increase the power and efficiency of your truck. The next time you want to turn heads and keep all eyes on your personalized Dodge Ram, consider a loud exhaust that lets your engine growl the way it was intended to.
Muffler volume isn't just about size. Shop for mufflers that use the right interior design and fit your truck to provide the best balance of power and sound. A massive muffler may look impressive, but isn't always the best option in terms of performance. Select a muffler that was built for your vehicle to ensure the right fit.
Increased Power
One of the greatest advantages to upgrading your exhaust system is improved power. As your Ram 1500 conquers the roads and hauls heavy loads at high speeds, you can quickly damage your stock ceramic catalytic converter. A high-performance catalytic converter helps you increase your power and offers you a long-lasting option that holds up to high heat.
While some catalytic converters decrease your horsepower or fuel economy, the right aftermarket option can give you the performance you need. Select a converter that offers race-ready performance or shop for a long-lasting catalytic converter to prevent melting or clogging your exhaust system.
Affordable Options
Whether you're shopping for the loudest performance exhaust or searching for a high-flow catalytic converter, find the best deals online. Your Dodge Ram 1500 deserves the best exhaust system at the best price, so compare a wide variety of high-performance exhaust components online. Don't let your OEM exhaust hold you back, but upgrade to the latest affordable exhaust systems to outpull and outperform the competition.