You spent months filling up a nursery with expensive furniture, baby clothes and boxes of diapers, all in preparation for the day that you would bring a little bundle of joy home from the hospital. Now that your beautiful baby has finally arrived, you need to start thinking about the expenses coming around the corner.
Parents that are working with a tight budget will want to save as much money as they can while making sure that their child is provided for. If you're in this situation, read these practical tips that will help you pare down costs.
Hold Off On Buying Clothes
Stocking up the nursery dresser with brand-new onesies from the store will be a waste of money. For such a small amount of fabric, baby clothes can have hefty price tags. They will be incredibly expensive for something that will likely get worn one or two times before your infant moves up a size.
Start by using up any of the appropriately-sized items given as baby shower gifts. Ask for donations and hand-me-downs from other parents who don't have any use for baby clothes anymore. Anyone that knows their way around a sewing machine can make DIY baby clothes like leggings and hats to stack into the nursery dresser. Since the clothing will be so small, you can do a lot more with the length of fabric that you buy.
Another easy way to save on your family's expenses is to skip out on buying baby shoes — they won't be walking for months, and when they do, they will do it barefoot. Much like baby clothes, little shoes are expensive and become useless within weeks. Get soft booties for a tiny fraction of the price to keep their feet warm when they go outside.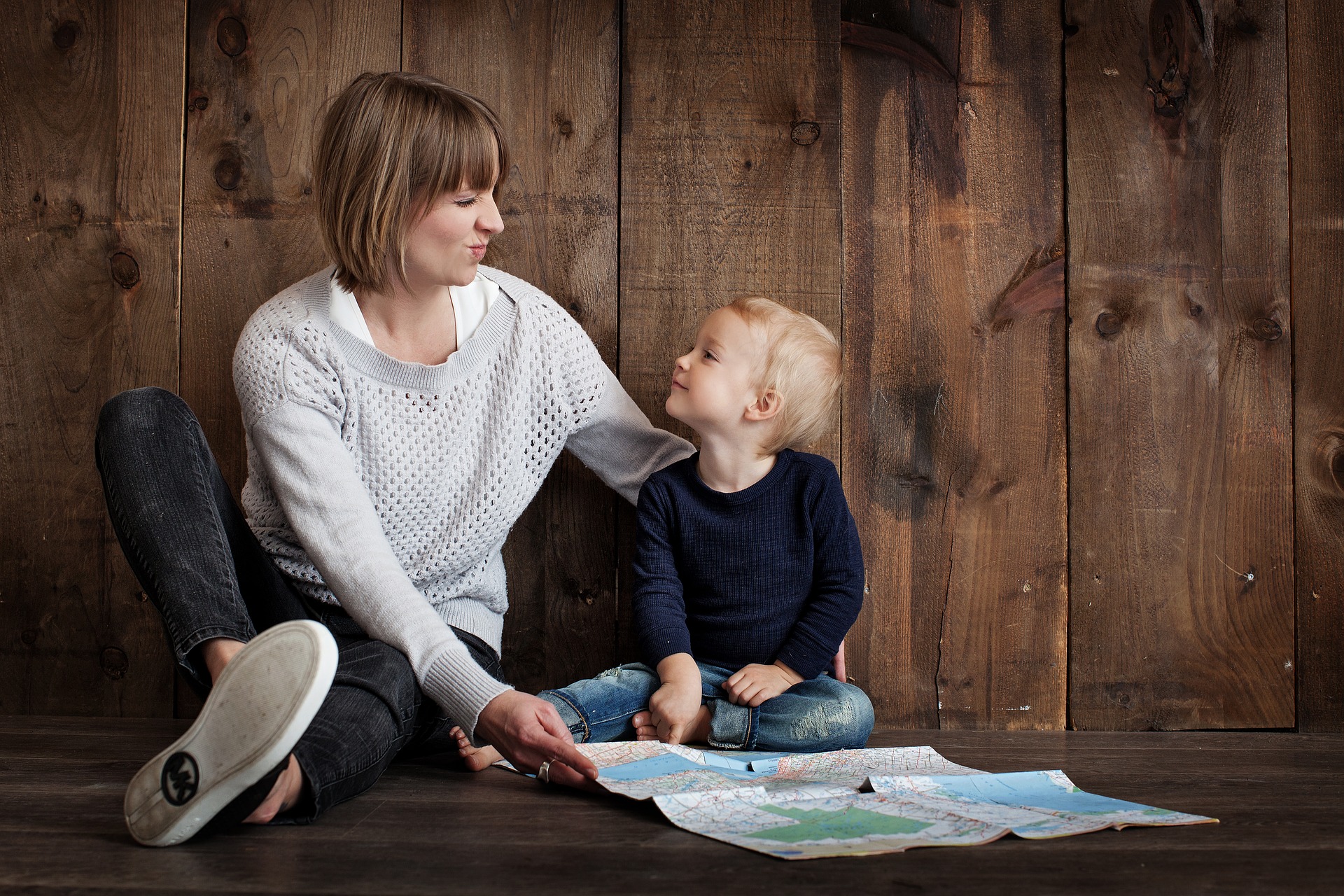 Think About Daycare Now
You may not be thinking about daycare at the moment, but you should start right away. For one, daycare availability can be competitive depending on your location. The daycare center closest to you could be full by the time you're thinking of signing up.
The second reason why you need to think about daycare as soon as possible is that it will become one of your biggest expenses. The average cost for daycare in the country is $11,666 per year — this means parents have to be ready to pay $972 every single month. The price varies depending on your location and the age of your child. The costs rise with younger children because they require more professional attention and care at the center.
Paying for childcare can be difficult, especially when you're dealing with a strict budget. According to the U.S. Census Bureau, families living under the poverty line spent approximately 30% of their income on childcare and families that live above the poverty line spent 9% of their income.
As parents, you may need to look at your finances to see if daycare is the right decision, or if the stay-at-home parent option would be easier. A stay-at-home parent would mean no childcare costs, but it also means the potential loss of an income. As a compromise, you can see if either of your employers offer alternatives like working from home or modifying your work schedule.
Change Your Budget Priorities
Now that you have a baby, your priorities have completely changed, and your budget needs to reflect that. One of the first things you should do is revisit your budget and see if it's catering to your new lifestyle — if it's falling short of your expectations, you need shift savings and cut costs.
Try to push more savings into costs for the baby, like saving up for childcare and buying fresh diapers. Trim down costs that used to be essential like entertainment, memberships, dining out and shopping. Cutting down unnecessary costs will give your budget a little more wiggle room.
You will need that wiggle room in case an unexpected cost pops up. If you have no money to take care of it, you can go to a website like MoneyKey to take out a fast loan. Whether you're dealing with an overdue bill or a broken water heater, you will appreciate having a simple and speedy solution.
You can fill out an application for a loan online and get the money you need in as soon as one business day. Any parents that are stressed from a sudden financial slip can find out more information today by visiting the official website or by downloading the mobile app.
Providing for your growing family will be overwhelming at first. But just like other aspects of parenthood, you will get used to the changes and eventually completing your tasks will become second nature to you. You will find that cutting costs and putting your baby's needs ahead of yours will become a matter of instinct.