Recognized by Trip Advisor as a "Top World Destination", Jackson Hole Wyoming is a preferred vacation stop for those in the know about special places to visit when you want a one of a kind adventure.
History of Jackson Hole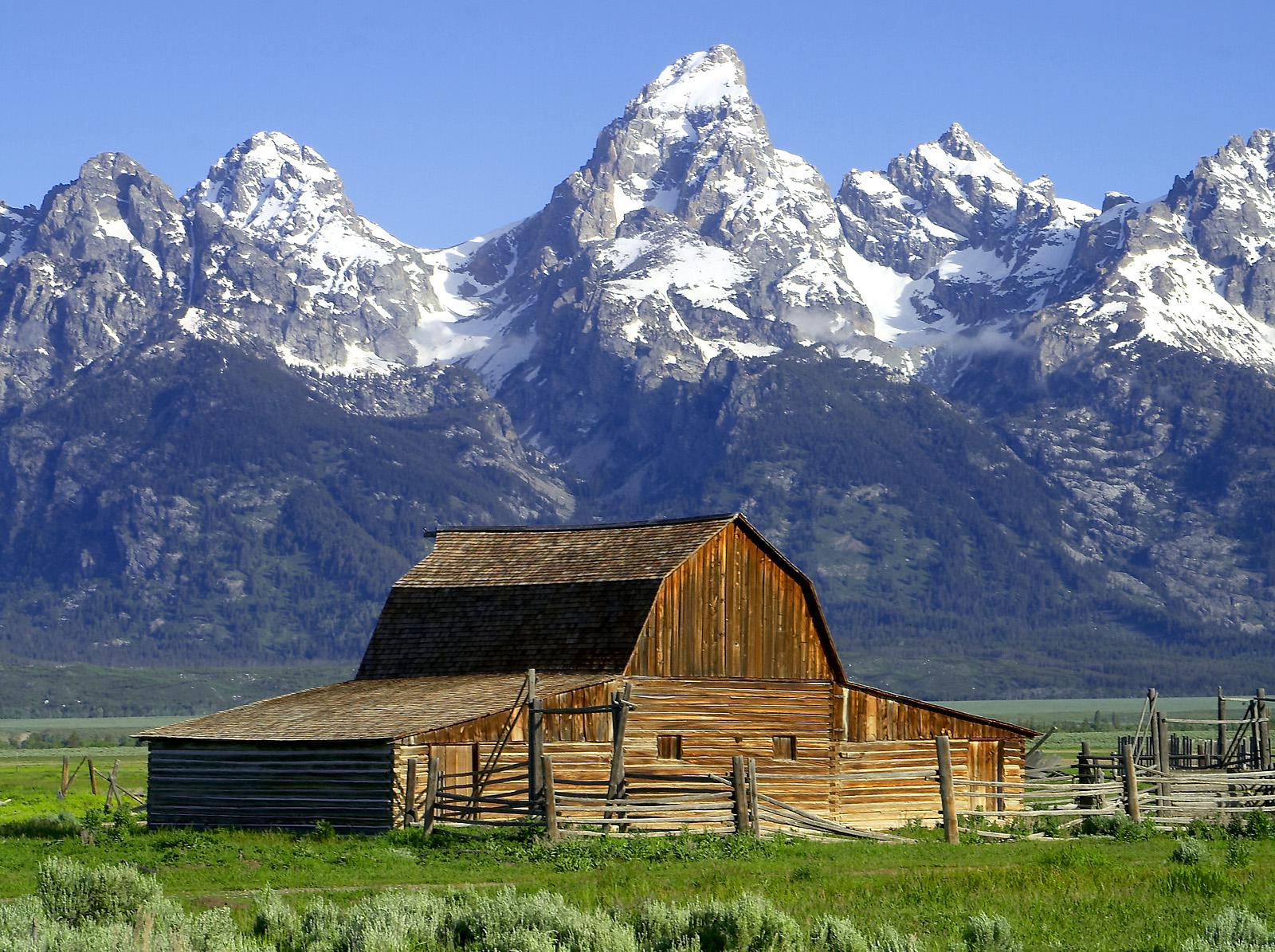 Jackson Hole is a 48-mile long valley that sits between the Teton Mountain Range and the Gros Ventre Range in Wyoming, America's second least densely populated state. The area acquired its name from the biggest town sitting in it, which is called Jackson The "Hole" was used by early trappers or mountain men, who when entering the valley from the north and east would have to descend along relatively steep, and sloped, jagged peaks. This route gave the impression of one entering into a hole.
Back in the early 1800s, Jackson Hole became renowned for its amazing natural beauty and abundance of natural wildlife, particularly animals that were great for hunting, fishing and their furs. Jackson Hole's low-lying valleys surrounded by mountains contain forest areas that are great habitat for beaver, moose, bighorn sheep and antelope and rivers and streams that abound in many of the country's most prized fresh-water fish.
Today, Jackson Hole functions as the entryway to both Yellowstone and Grand Teton National Parks and is home to three major ski areas. Each of these attracts hundreds of thousands of visitors each year and are accessible from the many wonderful Jackson Hole house rentals.
Within Jackson Hole sits several small towns including Jackson, Kelly, Moose, Moran, Wilson, and Teton Village.
Jackson Town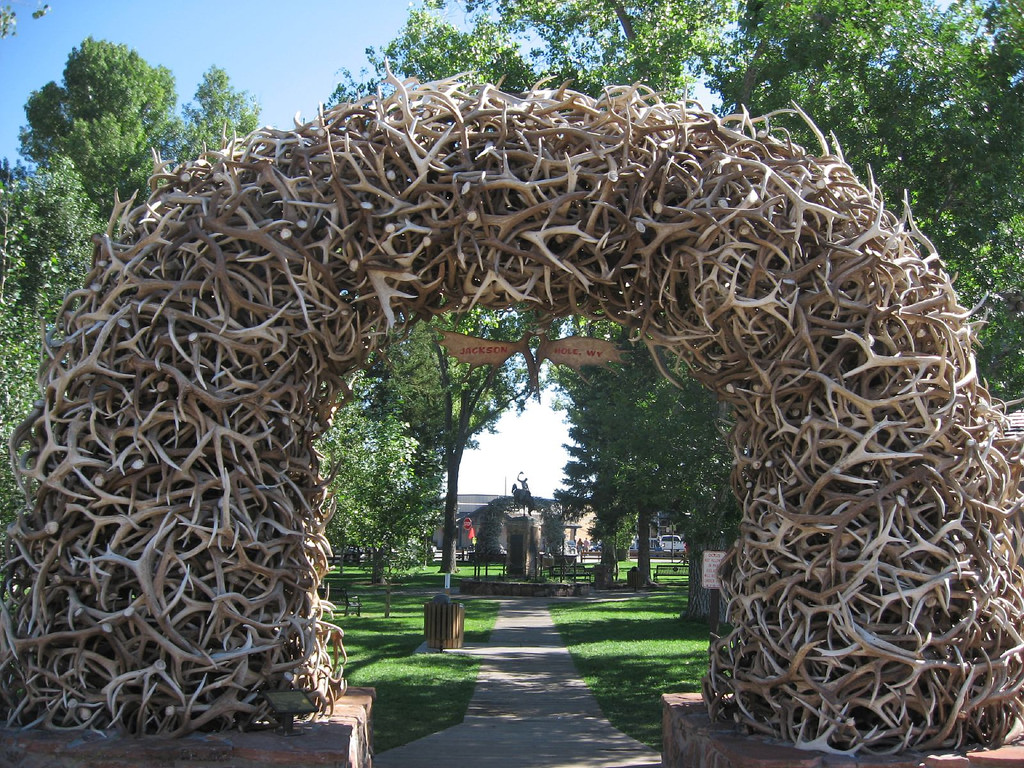 Jackson is the most visited town in Jackson Hole and is by far the most populated. The town of Jackson on the southern end of the Jackson Hole Valley, got its name in 1894 and became a municipality in 1914. Today Jackson is known primarily as a ski town, with its first ski resort, Snow King Resort was built in 1939.
The city serves as the main business and municipal hub of the valley and as such most of the area's head offices are located here, along with the larger markets, entertainment venues and restaurants.
Town square sits in the heart of downtown Jackson recognizable by its Antler Arch entrance and range of nationally known and local shops that line its boardwalk. Here you can find everything from high-end clothing to souvenirs and some of the country's best art galleries. So set aside some time for this part of your trip.
Teton Village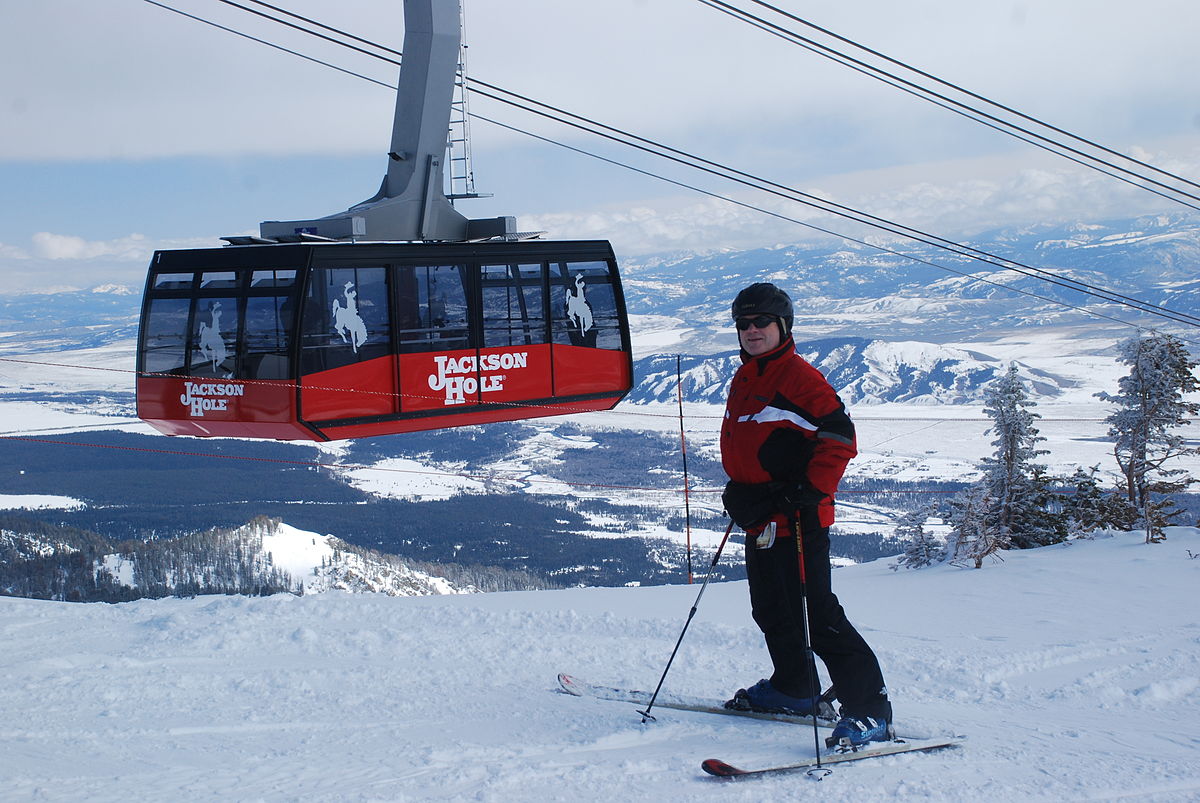 Located a picturesque 12 miles northwest of Jackson are Teton Village and the Jackson Hole Mountain Resort, the largest and most popular ski area in Wyoming. People interested most in spending the majority of their time on the slopes tend to choose to stay in Teton Village because you can be skiing in less than ten minutes from the time you leave your hotels here.
The resort attracts every level of skier and snowboarder from beginner to expert on its more than 4,000-vertical feet of varied terrain. There are also professional skiing event happening throughout the winter.
During the summer, the resort is home to a myriad of activities including: mountain biking, scenic tram rides, hiking trails, paragliding, live music, and horseback riding.
Teton Village also has great shopping and dining and is home to the best coffee in the valley some say.
Just North of Teton Village sits the southern entrance to Grand Teton National Park. This section of the park is open only during the summer season and attracts visitors who want to view the varied wildlife and traverse its many hiking trails. There is also great fishing and boating throughout the park.
Lodging in Jackson Hole
There is great lodging throughout the Jackson Hole Valley. If you prefer to stay in Jackson Hole or Teton Village, there is the option of several good lodges and small hotels in both Jackson and Teton Village. If you want something more exclusive, the best option is to consider a Jackson Hole house rental. Currently, there are dozens of houses available for weeks at a time in the valley that can house up to large size parties looking to ski, hunt, fish or all three. You should book early in order to get the best selection of homes. When high season in winter or summer comes, the selection can get tight.
Activities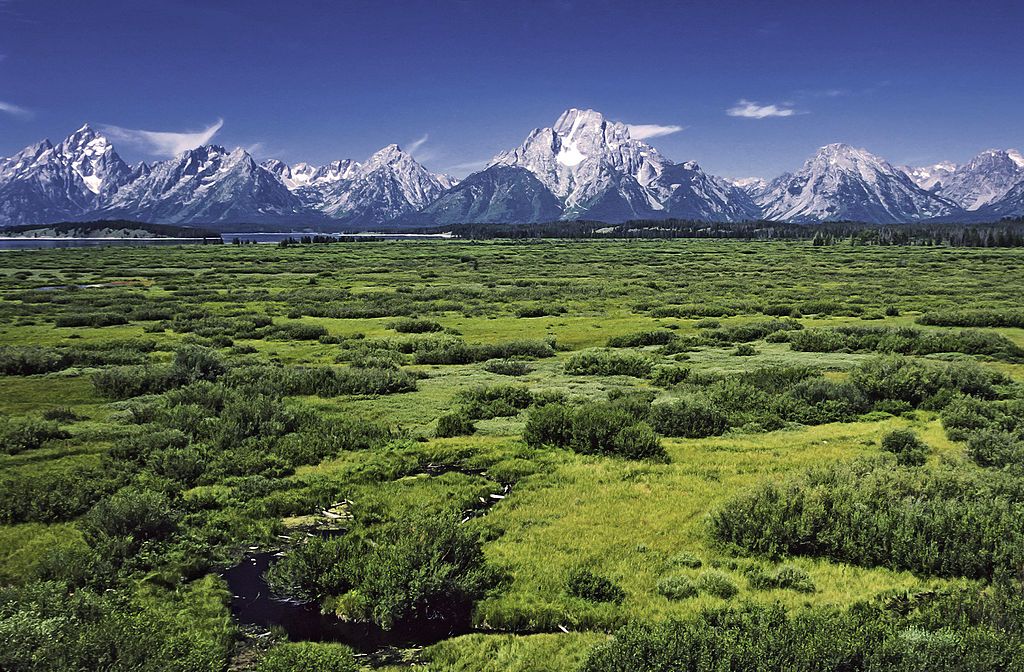 Known primarily for its first class winter resorts and as a top ski destination, Jackson Hole is also famous for summer its sports activities that happen throughout the year.
The Valley is located 60 miles from Yellowstone Park and 12 miles from Teton National Park, so getting to either is easy, and once inside a park all of the activities they afford are available in abundance. Many people stay in Jackson and visit the parks over a several day period while staying in the city.
The Snake River flows through the county and as a result there is excellent white water rafting, fishing and kayaking with boats for any of these activities available for rent.
Horseback riding is a favorite in these parts and there are many days-worth of trails that go up and through the mountains. If you choose you can also use these trails for mountain biking or for hiking opportunities too. Or you can go off trail for rock climbing adventures you will not soon forget including climbing Jackson Hole's highest peak, the Grand Teton.
During the winter, the snow falls thick and heavy and the time comes to break out your winter gear. In the winter months, Jackson Hole becomes a world class winter sports destination.  With three ski resorts offering any type of snow activity including downhill, Alpine, cross country, and Nordic skiing, snowboarding, and sledding there are fun activities for the entire family.
Dining
You might think that small towns like these would have few great dining choice. Well, you would be incorrect. Jackson Hole has nearly 100 restaurants, diners and coffee houses that serve whatever type and quality of food you might be looking for that day. You can also choose form one of several saloons that offer the local beer, play live music and allow you to dance into the night.
Getting Here
Getting here is easy because Jackson Hole has its own airport that is serviced by airlines connecting with all areas of the US.  You can also come by bus and if you live in the region you can drive your car or camper because there are excellent parking facilities for both.
Come to Jackson Hole with the whole family. There are so many things to do that will create a lifetime of memories for all of you.