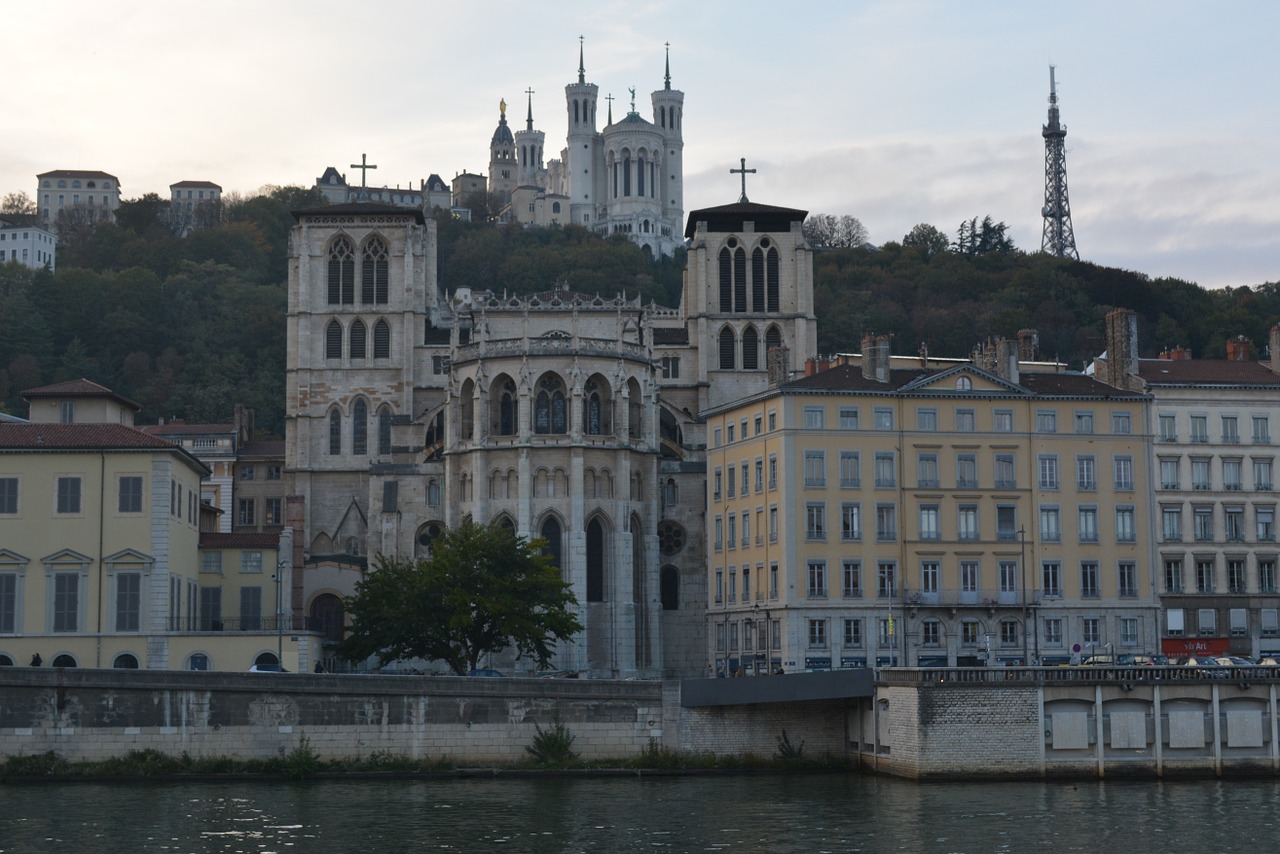 Most people fly into Paris when going on vacation in France, but if you want to center your trip around the Alps, you're better off landing in Lyon, France's second largest city.
With views of the mountains being possible from its tallest buildings, this well-aged and attractive city is the perfect place to kick off a visit to this corner of Europe.
Airport transportation in Lyon is plentiful, but if you want to experience the best possible service after spending hours on an airplane, we recommend hiring a private car to take you to your hotel.
With drivers who are polite, courteous, and knowledgeable about the city's layout, you'll be ensuring the last part of your travel day goes smoothly.
After you get settled and have a chance to sleep off your jet lag, check out the following sights in the city of Lyon:
1) Basilica of Notre-Dame de Fourvière
While it may not be as famous as churches in bigger cities like Paris, the Basilica of Notre-Dame de Fourvière is one of Lyon's top attractions for several reasons.
First, the interior of the church is nothing short of breathtaking, as it will dazzle you with its ornately carved pillars and impossibly intricate mosaics on its ceiling.
Second, it is home to Lyon's Museum of Sacred Art, which is filled with paintings, murals, and drawings depicting various biblical scenes.
Finally, members of the public are permitted to climb its north tower, granting unmatched views over the city of Lyon. On a clear day, it is possible to see Mont Blanc, France's tallest mountain, so don't miss it.
2) Roman Theater
Lyon has plenty of history on offer as well. Humans have been living here since the days of the Romans, as this city was born out of a need to establish a place of exile for the lieutenants of the recently assassinated Julius Caesar.
Named Lugdunum, it gave rise to two Roman Emperors (Claudius and Carcalla), and a whole host of ancient structures.
Over the millennia, though, most were quarried or became buried as human acts and natural processes erased this ancient city from view.
Thankfully, archeological digs have managed to unearth a few outstanding sites around the city.
Lyon's Roman Theater is among the most impressive of these, as its stone benches, performance stage, and support pillars have stood up to the rigors of time surprisingly well.
In fact, it is so sturdy that it continues to be used for cultural events to this day. Check with the tourism office on arrival and you might be able to attend a show here.
3) Vieux Lyon
While virtually all Roman buildings have been reduced to rubble, there are plenty of beautiful structures in Lyon dating from the Renaissance Era.
Found in Vieux Lyon (aka the Old City), there are plenty of amazing churches, museums, narrow lane ways, and stunning architecture that can be found in this stunning part of town not to mention the boutique stores where you can find the best French perfume brands on sale.
In the course of your wandering, be sure to find a quiet cafe, grab a French pastry and a coffee and soak in the moment: this is just the start of a memorable vacation in France.